Information for mentees
Objectives:
Facilitate entry into the degree program.
Clarify questions.
To provide help in making contacts in one's own degree programme and to higher semesters.
Participation is recommended for all first-year students.
Procedure:
A group of first-year students is supervised by one or two mentors.
Group allocation during the O-Phase, date will be published in the O-Phase calendar of the student council at https://www.fs-fmc.kit.edu/o-kalender.
Late registration in the winter semester is possible at any time.
Approximately once a month there is a group meeting in a relaxed atmosphere, e.g. in the Oxford Pub.
The time and place of the meetings can be arranged flexibly within the group.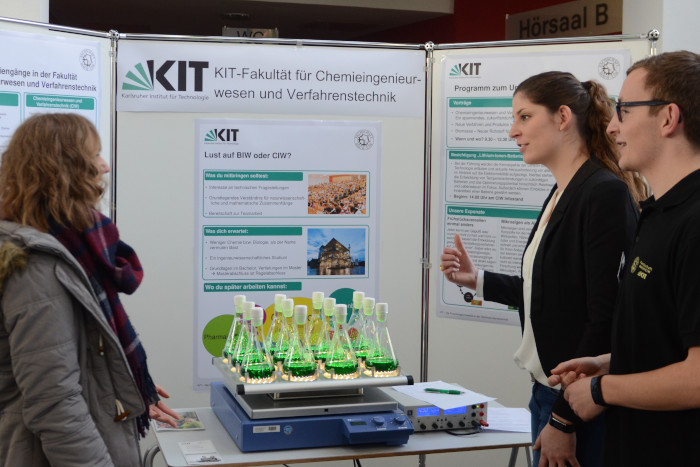 Information for mentors
You can apply to be a mentor from the 3rd semester onwards.
Application (CV and short letter of motivation) to mentoring∂ciw.kit.edu.
Application period from the beginning of June to the end of August.
You can also apply in pairs for a group.
After participation you will receive a certificate (3 ECTS), which can be credited as a key qualification.
The number of participants is limited to 20 places.
As preparation, a full-day training and a faculty briefing will be held.